Avoid yellow and very pale or light colours, as they don't provide enough contrast against the brown Kraft paper. We are also unable to produce white on Kraft paper products, so avoid using white text or images. The colour wheel below should give you an idea of which colours and tones will work best.
Please note: The manufacturing process of Kraft paper may result in a variation in the colour of the sheet, with the front of the sheet being darker than the reverse.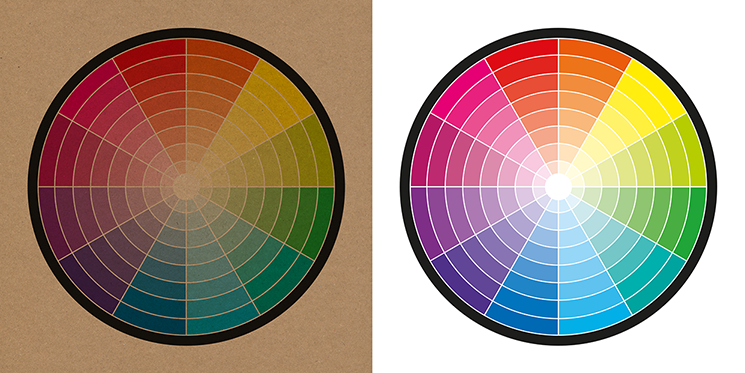 Related topics:
Can you print on Kraft paper white ink?
Which colours work best for printing on Kraft paper?